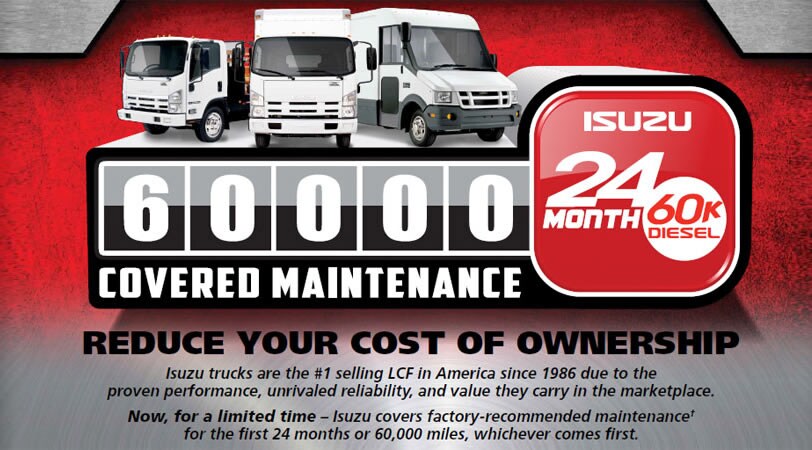 Speak with an Isuzu Fleet Direct Manager:
(866) 422-9949
Search our Isuzu Inventory
Isuzu Truck has achieved a major milestone by celebrating our 30th Anniversary in America. 
During this time, more than 400,000 Isuzu-built trucks have been sold in the U.S., with an incredible 83% still on the road today. 
The Isuzu Gas Crew Cab features the dependable 6.0 Liter Gas Engine and 4L80 Automatic Transmission.
Since building its first truck in 1918, Isuzu has sold over 26 million trucks in 64 countries. Isuzu introduced the first air-cooled diesel engine in 1936, the first two-ton low cab forward truck in 1959, the first direct-injection diesel engine in the 1960s, and the first gas engine NPR in 1992.
Features like these will enhance the overall efficiency and profitability of your business today and well into the future.
The first American-made Isuzu F-Series Isuzu truck rolled off the Janesville, Wisconsin assembly line in 1996.
Even with Isuzu accommodating a longer body, the Isuzu truck offers a curb-to-curb turning radius 6' shorter than most competitors.